About
CTR is a specialist security and consultancy company delivering the highest levels of quality and customer care.
We pride ourselves on selecting the best staff to fulfill each role, supported by a professional and competent management team, available 24 hours a day 7 days a week.
We listen, understand and then provide relevant and leading security solutions to various industries worldwide.
Our unique approach allows our clients to receive specific and dedicated consultancy and services in order for them to reduce risk and increase productivity.
CTR Secure Services is one of the leading providers of total security solutions within the UK, this is further evidenced by year on year growth since inception. The company stands out from other competitors due to its ability to exceed customers' expectations, and in addition to this being able to provide a broad and comprehensive range of security services.
The company was founded by members of the British military and government who have served within specialist units and have operated in varying environments across the globe. Since inception, the company have taken on some of the leading figures in security, risk and also from leadership roles in order to enhance the reputation and growth of the company. Our experience and scope has allowed us to cater for the most demanding requirements and provides our clients with solutions that require experience and dedication where standard is not enough.
We are also founding members of the Security Convergence and Resilience Alliance (SCARA), initially formed by our Chairman Doug Cook MBE in order to bring together the leading specialists in a number of fields relating to security and risk management.
CTR Secure Services are:
– SIA Approved Contractors
– Members of the British Security Industry Association (BSIA)
– ISO 9001, ISO 14001 and BS EN 18001 accredited
– Members of the Security Institute (Directors & Managers)
– International Code of Conduct (ICoC) Signatories
– Members of the British Standards Institution (BSI)
– Partners to the FCO 'Know Before You Go' campaign

Our commitment to our client's is second to none and we ensure that we are customer focused as this allows us to ensure that the services we provide are relevant and specific.
Doug Cook, MBE, CSyP
Chairman
Doug has considerable experience in the corporate security sector having been the corporate security vice president for T-Mobile before becoming the International Security Vice President for the Deutsche Telecom group. Doug also served a full career in the British Army Intelligence Corps becoming a commissioned officer and holding various commands. Doug provides strategic direction to CTR Secure Services and serves as a member of the board.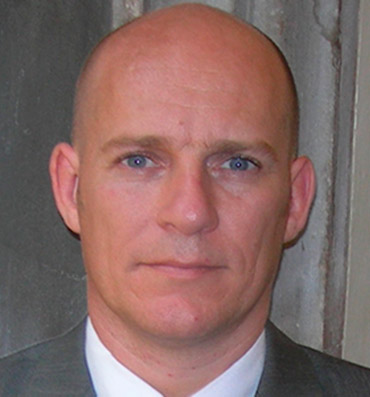 Tremaine Kent, MSyl, BA (Hons), FdA
Managing Director
Tremaine has managed various aspects of security from high risk environments through to complicated technical projects, including from a military and corporate perspective. Tremaine has served with various specialist units within the military and has carried this experience through to CTR. Tremaine is a member of the Security Institute and holds a BSc in Security Consultancy amongst other relevant qualifications. Tremaine also has experience within the education and skills sector assisting in writing the National Occupational Standards for Close Protection with Bucks New University.
Adrian Kent, MSyI, MSc
Business Development Director
Adrian has been involved with CTR since 2003 after leaving the military as a non-commissioned officer within 3 Commando Brigade (RA), later becoming a director of the company. Adrian has experience in developing business within the security industry including the UK, Europe, Middle East and Africa. He holds an MSc in Risk Management and is an active member of the Security Institute, with CTR also being members of the BSIA. Adrian is passionate about providing quality and a high standard of service to our clients.
Alison Littlewood
Office Manager
Alison has been with CTR Secure Services since 2005 and in that time has helped shape who we are as a company and been a leading figure within our organisation. Her main role is to ensure that the main office runs smoothly and this includes operational and administrative aspects of the company, this includes liaising with the operations manager and managing director on a daily basis. Alison brings a human touch to the company and this can clearly be seen through the relationships she builds with clients, staff and contractors.
Darren Aldred
Finance Manager
Darren is an integral part of the team and heads up the financial aspect of the company, having gained 17 years experience in the audit and accounting sector and 6 years in the commercial sector. Darren also has extensive experience in cashflow management, implementation and maintenance of financial procedures and controls, together with process improvement and continual improvement strategies. Darren is hands on when working and liaising with our suppliers and contractors.
Richard Eteen, MSyI
Operations Manager
Richard has many years experience with the Close Protection and Security industry and has developed this experience and knowledge working with some of the UK's largest security companies before becoming the operations manager at CTR Secure Services. Richard brings a professional and dedicated approach to our clients needs and conducts his duties with a hands-on approach. Richard is a member of the Security Institute and continues to develop his own continual professional development with a view of further benefitting our clients.
Steve Morrison
Operations Supervisor
Steve assists in the daily running of our contracts and has been an active member of the company since 2006 after a successful career in the British Army and the Fire Service. This experience provides a manager that is customer focused and able to deal with any situation in a calm and professional manner, Steve also holds an SIA Close Protection licence as this is his main area of expertise.
Ops Room Supervisors
Our operations room supervisors have gained valuable experience within the security industry and provide a 24hr 7 days a week service at our Norfolk based control room.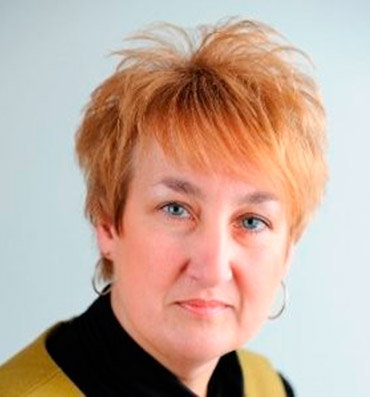 Kerry Flower
HR Manager
Kerry has extensive knowledge and experience within Human Resources and is a true professional, having gained her experience from reputable global companies. Kerry embraces Lean principles, is always open to new ways of working and innovative ideas. Kerry brings her extensive knowledge to CTR and is a vital member of the company.
Teresa Rawling
Administration Supervisor
Teresa is a long-standing member of CTR and has gained unrivalled knowledge of our systems and processes including preparing audits for our accreditations such as SIA ACS and ISO accreditations. Teresa has a great working relationship with other staff members and our security team as a whole, and assists in the daily running of the administrative and operational aspects of the company.
Mandie Porter
Operations Assistant
Mandie has worked in the security industry on the front line so has unique experience when dealing with security incidents and queries, having held an SIA Door Supervisor license for many years. Mandie works in the Norfolk office and assists the daily operations including CCTV, staffing, emergency call outs and reporting procedures.
Jane Eagle
Operations/Admin Assistant
Kerry has extensive knowledge and experience within Human Resources and is a true professional, having gained her experience from reputable global companies. Kerry embraces Lean principles, is always open to new ways of working and innovative ideas. Kerry brings her extensive knowledge to CTR and is a vital member of the company.
David Morris
Nordic Operations Manager
David Morris is a decorated U.S. Veteran that has been living in Denmark since 2006 after serving in the U.S. Navy for more than 20 years. A graduate of the U.S. Airforce Military Law Enforcement Academy, David has served as the Asst. Chief of Police at the NATO Base in Naples Italy and is a former U.S. State Department Security escort for numerous U.S. VIP visits in Copenhagen. With more than 30 years experience as a Security professional David has a solid diverse background in the Security field that produces results.

Per Skovhus
Nordic Managing Director
As a Danish Army Veteran with more than 17 years experience in the Security industry, Per Skovhus has directed, managed, and provided logistical support for numerous security/ Close Protection operations inside Denmark and abroad. As the director for the daily CTR Secure Security Services in the Nordic Region, Per has been the driving force for continued success and professionalism in Scandinavia.
Cassandra Laugsand
Office Manager
Cassandra has an AP in Financial Management and has experience with customer service and administration through her previous work at a real estate agency and as a restaurant-, cafe- and gallery manager. Cassandra does administrative work, makes sure the office runs smoothly as well as greeting office visitors. 
Robert Bach
Nordic Finance Director
Robert is external advisor for 
CTR Secure Services A/S. 
With more than 15 years experience in the auditing and accounting field, Robert in conjunction with management is responsible for the daily financial operations at CTR Secure Services.